About me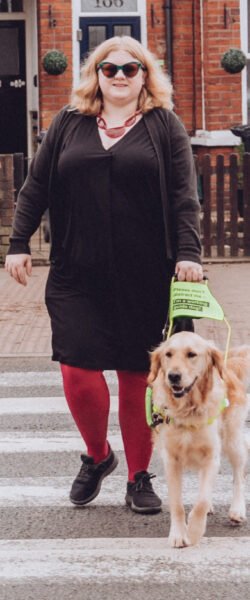 I am registered as blind, and I was born with a complex visual impairment called Ocular Albinism which means my vision constantly changes.
However, it wasn't until 2017 that I picked up a white cane and started truly embracing my disabled identity. Using social media I have built a following as a prominent disability influencer. I share my lived experience navigating the world as a blind Londoner alongside my Guide Dog Ava.
My activism work includes #JustAskDontGrab a viral campaign which encourages people to ask for consent before offering assistance. I am also currently the Landlady of The Staying Inn, an online inclusive community for disabled people.
I am committed to celebrating disability, mobility aids and encouraging others to learn about the social model of disability.
Contacting Amy
If you would like to work with Amy then get in touch.
Get in touch